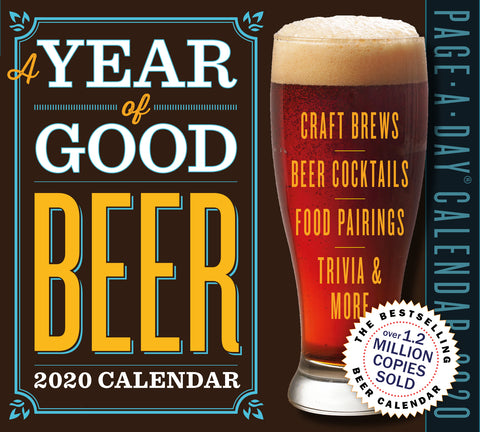 Year of Good Beer Page-A-Day Calendar 2020
America's bestselling beer calendar!

Savor a year of ale-centric trivia, history, and expert recommendations for an impressive assortment of complex, flavorful pints—like the velvety, licorice-tinged Bell's Porter, or the Noble Prize Imperial Pilsner, which has clean, quenching carbonation and a delightful, surprising whiff of carnation flowers. Plus, delicious pairings (did you know that malty beers really bring out the savory, umami flavors in red meat?), craft brewery reviews, new hop varieties, classic beer games and quotes: Hormones are nature's three bottles of beer.—Mary Roach. Full color illustrations throughout. A gift for any beer-lover.