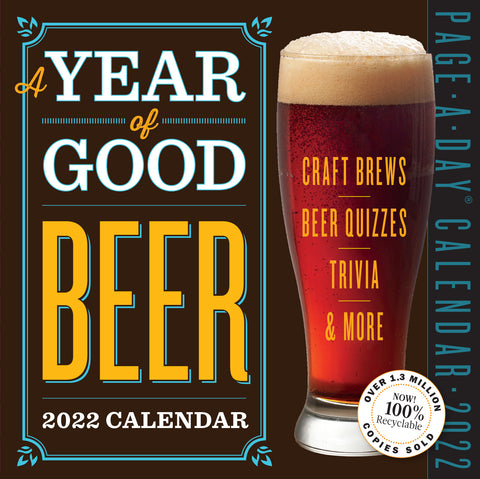 A Year of Good Beer Page-A-Day Calendar 2022
The ultimate gift for beer geeks: a year of fantastic recommendations, plus beer trivia.

America's bestselling beer calendar—now with 1.3 million copies in print—is back with a year of fantastic recommendations for every season and occasion. Crack open an Amra Mango IPA, boasting a lush fruitiness perfectly balanced by its dry finish. Or the New Glarus Flanders Sour, with mouthwatering tartness, malt, and hints of chocolate for a stellar interpretation of a classic style. Plus Craft Ingredients, Beer Trivia, fabulous food pairings, Dogfish Head Mixed Media and other brews to win over your wine-drinking friends, and Winston Churchill's strong words on Prohibition: "An affront to the whole history of mankind." (We agree.) Now 100% recyclable and printed on FSC-certified paper.