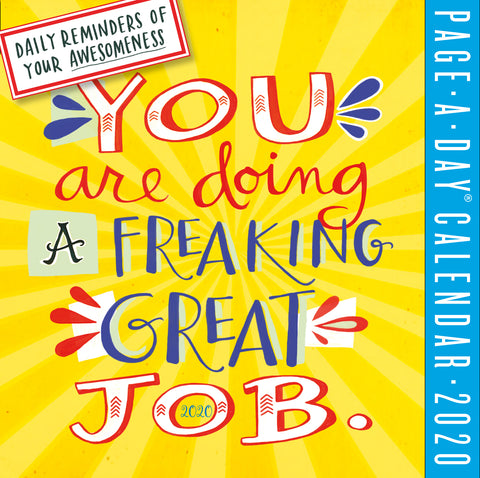 You Are Doing a Freaking Great Job Page-A-Day Calendar 2020
Mood-boosting affirmations paired with beautifully designed art, every day of the year.

You Are Doing a Freaking Great Job is just the kind of deskside pick-me-up that will turn a midday slump around. There's a boost on every page, with motivating aphorisms (Don't stop until you're proud) and quotes (Almost everything will work again if you unplug it for a few minutes, including you.—Anne Lamott). Plus entertaining games, like a maze to help a painter find her muse, and charming coupons—there's one good for an afternoon coffee run, another for a guilt-free excuse. It's a rewarding, upbeat gift for colleagues, friends, and self, and a perfect gift for the cubicle or the kitchen counter.