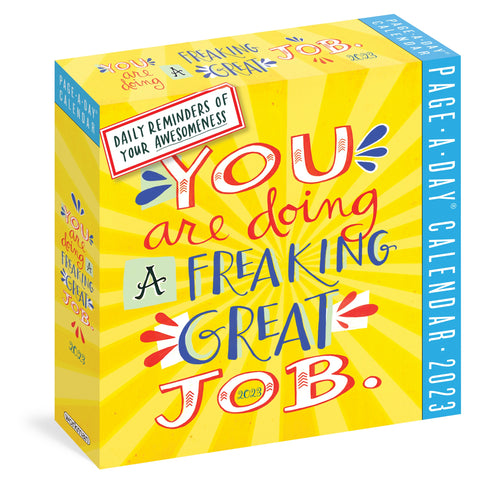 You Are Doing a Freaking Great Job Page-A-Day Calendar 2023
Affirmation and encouragement with every glance, every day.

Adapted from the inspiring bestselling book, You Are Doing a Freaking Great Job features uplifting words of motivation accompanied by vibrant graphics that enhance the message. Words like: "Find a group of people who challenge and inspire you, spend a lot of time with them, and it will change your life" —Amy Poehler. Plus Try This prompts, Mantra Mondays, and Ask Yourself prompts (If you had one extra hour each day, how would you spend it?).  Printed on responsibly sourced paper and 100% recyclable.