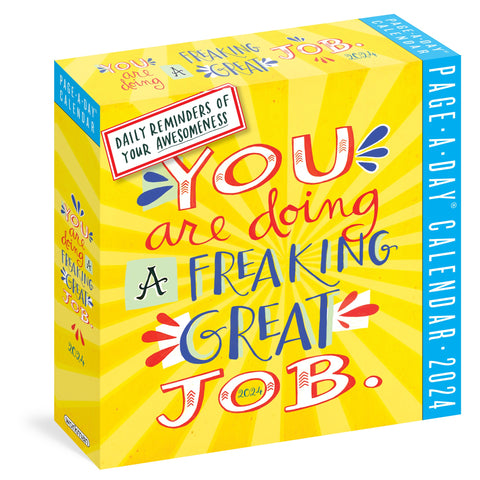 You Are Doing a Freaking Great Job Page-A-Day Calendar 2024
Positive Vibes.
Instant inspiration with every glance! And a year of insight and optimism—enhanced by vibrant, full-color graphics—to keep you energized, clear-eyed, and motivated. Affirmations to lift you up: "I bring creativity and knowledge to my team." Fresh perspectives: "One thought: I feel guilty taking time off. Another Thought: Taking a break from work will help me recharge and ultimately make me a more successful worker." Questions to Ponder: "Do you hold others to the same standards to which you hold yourself?" Plus wise quotes and notes of appreciation to spread the joy: "Thank you for being DYNAMITE to work with!"
Printed on responsibly sourced paper and 100% recyclable.