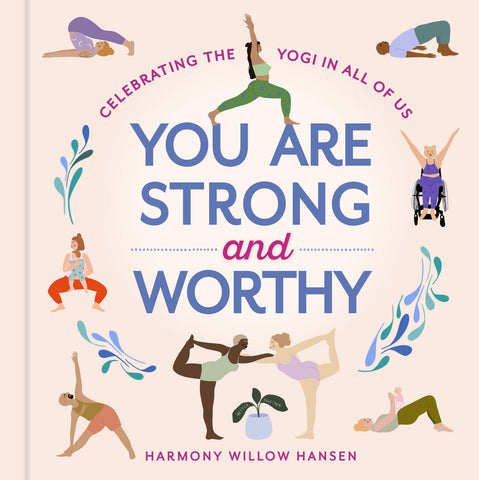 You Are Strong and Worthy
This inclusive and inspirational yoga book made for every body type features hundreds of charmingly illustrated poses combined with inspirational quotes and affirmations.

Yoga is the exercise of choice for so many because it makes you feel great in body and mind. But modern images of yoga have long featured the same kinds of bodies—white, slim, young, cis-gendered, able. Harmony Willow Hansen knows that a celebration of every kind of body brings more joy and inclusivity to all of us. She has been drawing joyful people in practice for years, creating a presence on Instagram that reaches hundreds of thousands of yoga lovers. Her figures include older people, gender-nonconforming people, people with disabilities people in different body types and weights. Harmony's art is all about bodies where anyone can find themselves and feel seen. Here are an array of positions including beginner poses, seated and low poses, lying down poses, standing poses, and partner poses, as well as prenatal and children's poses and flow. Readers will share in the ease and confidence that radiate from these yogis. An ideal gift for any yoga lover.