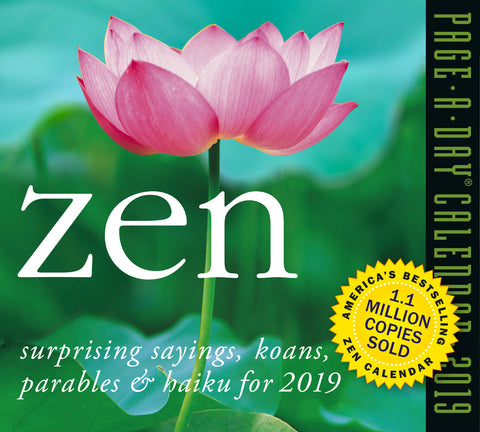 Zen Page-A-Day Calendar 2019
Begin each day with a whisper of truth, a wake-up call for the spirit, a relief from the kinetic pace of modern life and technology. Adapted from the bestselling The Little Zen Companion, the Zen Page-A-Day Calendar features hundreds of quotes, sutras, koans, parables, and poems— the clarifying, the surprising, the paradoxical—that will change how you see the world around you. The Zen of Muriel Rukeyser: The journey is my home. The Zen of Thich Nhat Hanh: Life is only available in the present moment.
The Zen of Lao Tzu, Gertrude Stein, and Paulo Coelho, and the Zen of Ram Dass: Our plans never turn out as tasty as reality. Each gem of unexpected insight yields a moment of understanding, a glimpse of beauty.