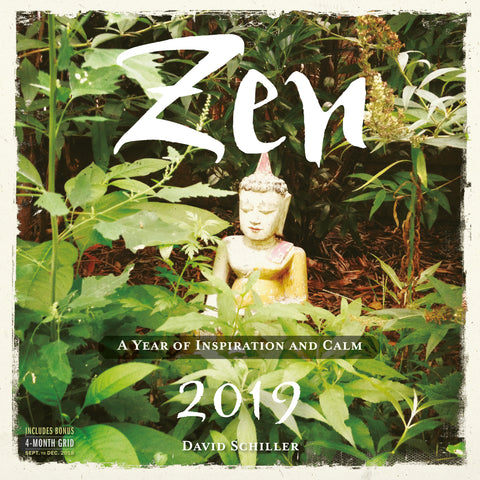 Zen Wall Calendar 2019
The visual harmony and peace of Zen, now in a wall calendar format. Printed on uncoated stock that recalls calligraphic scrolls, luminous nature photographs are paired with ink drawings—of marshes and fish, dragonflies and fields—and with words of clarity, wisdom, and, of course, paradoxes from Zen masters and sages: "Where there are humans you'll find flies and Buddhas." —Issa. "The only zen you can find on the tops of mountains is the zen you bring up there."—Robert M. Pirsig.

Inspired by the bestselling Little Zen Companion and the Zen Page-A-Day Calendar, with 1.1 million copies sold.